As the latest sales data arrives, and if it is to be trusted, it looks like homeownership will be an exclusive privilege that only belongs to the wealthy.  There is an abrupt drop on the sales numbers during the month of January for existing houses, one of the biggest seen in the span of three years for a yearly decline.  From the words of real estate expert and journalist, Diana Olick, the plummeting movement of home sales can be attributed to a specific trend in the market.  She explained that the abrupt drop in house purchases is not due to the scarcity of homes that are up for sale, but rather to the unavailability of affordable ones.
To be able to have a balanced market, there should exist a 6 month supply of overall listings, and currently there is only a 3.4 month supply, a poor showing which real estate economists deem unfortunate, and they point to this as the cause of current dismal home sales data.  Looking at the data found on one of the last pages of the monthly statement of sales from the National Association of Realtors, which draws a picture of sales as per price point, will give a better understanding of the decline of home sales.
THE SALES DATA INDICATes THE CULPRIT
Purchases for houses that cost less than $100,000 has dropped 13% in the month of January, while homes with a price range between $100,000 to $200,000 has fallen above 2%.  On the other hand, homes that are tagged between $500,000 and $700,000 increased by 12%.  The percentage of the portion in the market for people buying homes for the first time has also gone down; from last year's 33% it fell to 29%.  Overall the majority of sales have really weakened, but the numbers clearly indicated the disparity between the purchases of high priced from low priced homes.
The numbers showing on the sales data is alarming, since the bigger portion of home buyers do not buy expensive homes, specifically first time home buyers.  Observing the division of sales for home buyers, it shows that a big percentage, 55%, is shared by buyers who can afford $250,000 priced homes or lower, while those who can shell out more money to buy $750,000 (or higher) occupy just 13% of the market.
WHY MOST HOMES ARE EXPENSIVE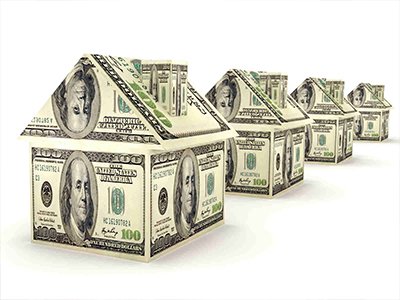 It is sad, however, that the reality is new houses costs higher because the expenses for building one is expensive as well.  Home contractors and builders are pointing to the high price tags on construction materials as the reason why new houses nowadays are more expensive than before.  According to a US Census, the average price of a newly constructed home is at $335,000.  As half of the percentage of home buyers on the market can afford homes that are priced at $250,000 or below, it is understandable that the homeownership sales has dramatically plummeted down.  One solution that realtors can see is a particular set of home investors to sell.  According to them, when the recession happened some years ago, and there was a big supply of homes for sale, some investors took that opportunity to buy millions worth of properties, a move that realtors are saying is the one that saved the housing market.  If there was ever a perfect time to sell those houses they invested in, that time is now, say the realtors.  Lawrence Yun, the National Association of Realtors' chief economist, said that if these investors started to sell the more affordable houses, there will be a significant improvement in the housing market, since there will be an increase in home inventory.
HIGH MORTGAGE RATES ARE NOT HELPING
With regards to mortgage rates, the increase will make home affordability go down further, because it contributes to an elevation in monthly payments.  Higher rates are sure to scare away would be home buyers, and that is not a good indicator of what will happen to the market this coming year, according to Aaron Terrazas, a senior economist.  Soaring mortgage rates are the cause for homeowners, who are looking to sell their homes, to retreat from this action.  Selling their homes and purchasing a new one will mean they will be paying a more costly interest rate for the same obligation.  To make the inventory of for-sale homes to increase, the market needs these buyers to proceed with putting up their properties for sale.